Task Force Telesto
Assembled for the U.S. Army's Business Modernization and Transformation Effort: EBS-C

Task Force Telesto, ushering in a new era of transformation
Task Force Telesto, a Groundswell initiative, is a strategic ensemble of service and technology partners brought together for their exceptional prowess and distinctive abilities. Our united goal is to blueprint the future of a converged Enterprise Business System for the US Army.
Task Force Telesto Unpacked
Led by a market-differentiating mid-tier and its subsidiary to deliver unprecedented value to PEO.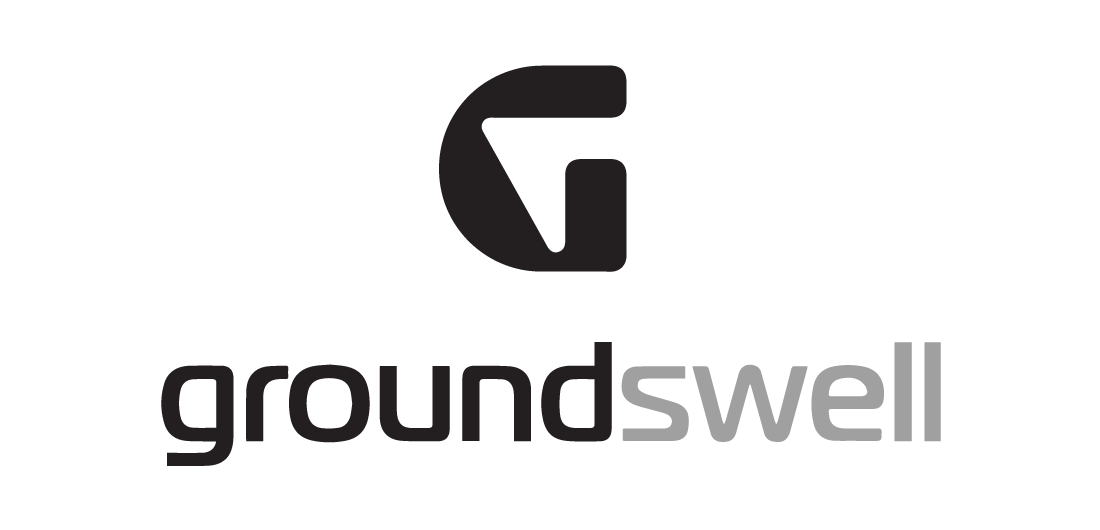 Groundswell is a federal services provider with 410+ employees, leading industry partnerships, and extensive expertise in areas such as low code, ERP, digital transformation, agile, HCD, and Cloud.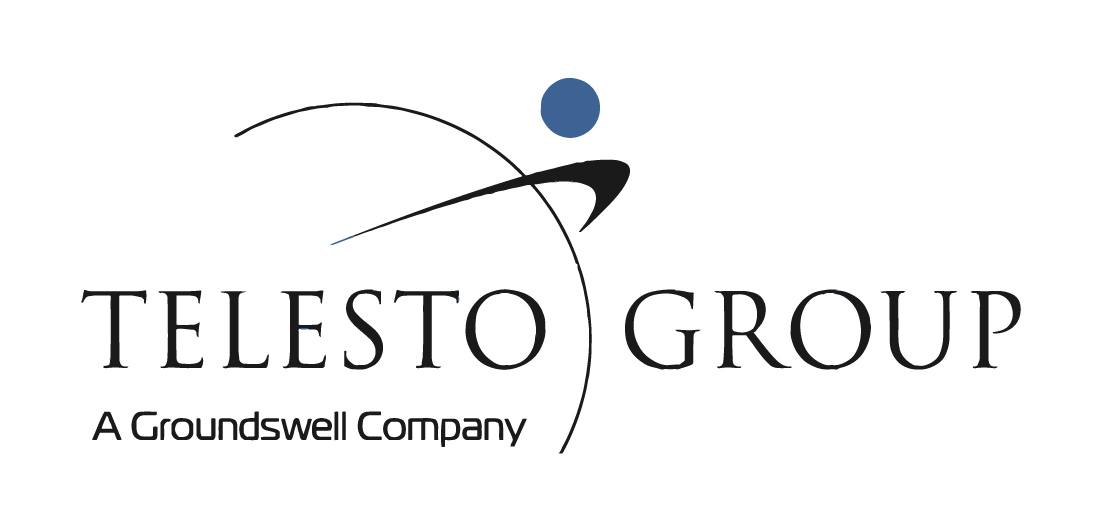 Telesto Group, acquired by Groundswell, provides innovative accelerators based on existing intellectual property, experienced technical leadership, and a rich 20+ year history supporting federal ERPs.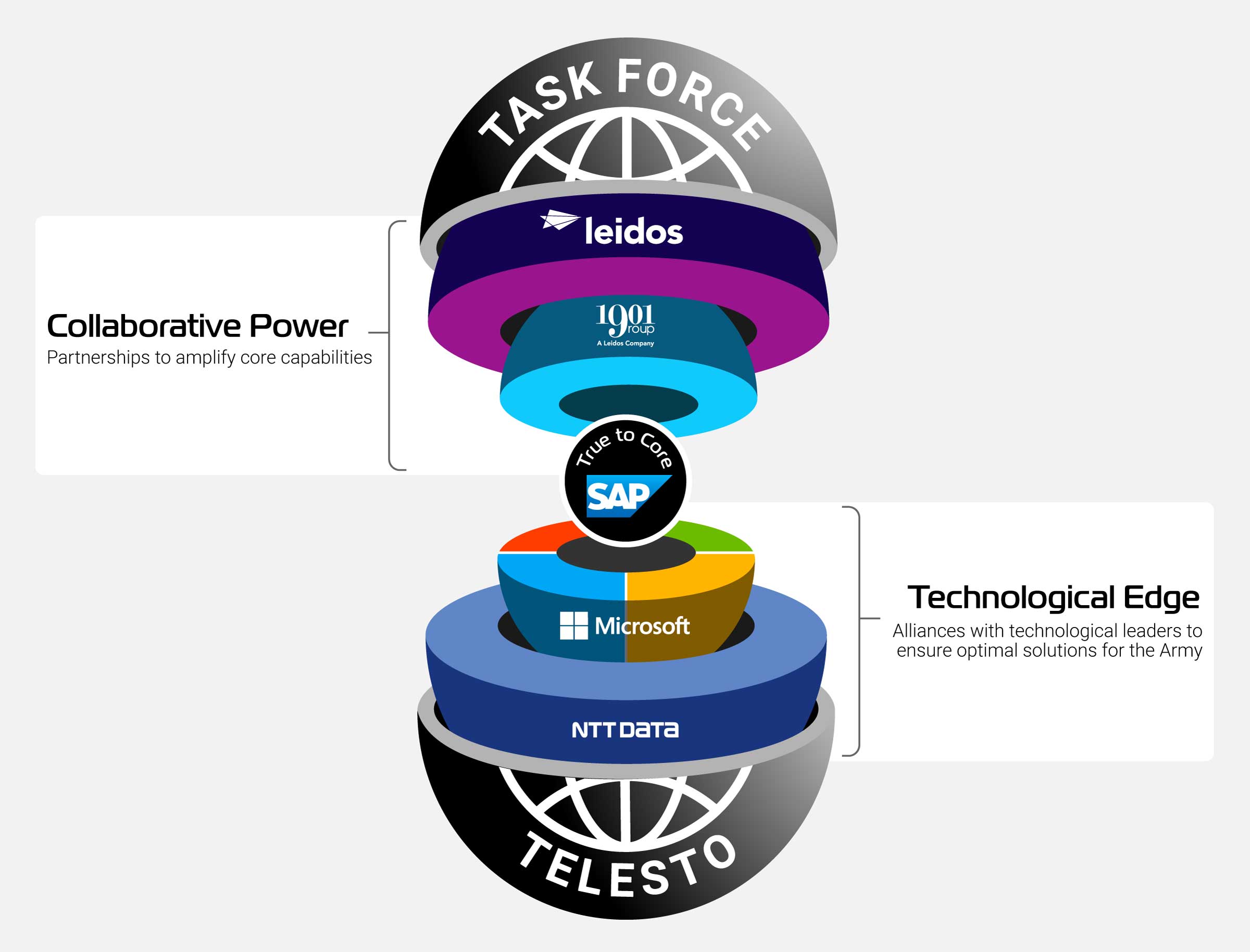 Task Force Telesto Compass of Core Values
Just as a compass guides a traveler toward their destination, our core values direct us towards achieving our mission at Task Force Telesto. These values form the bedrock of our identity and act as our guiding principles, leading us in our quest to transform and empower the U.S. Army.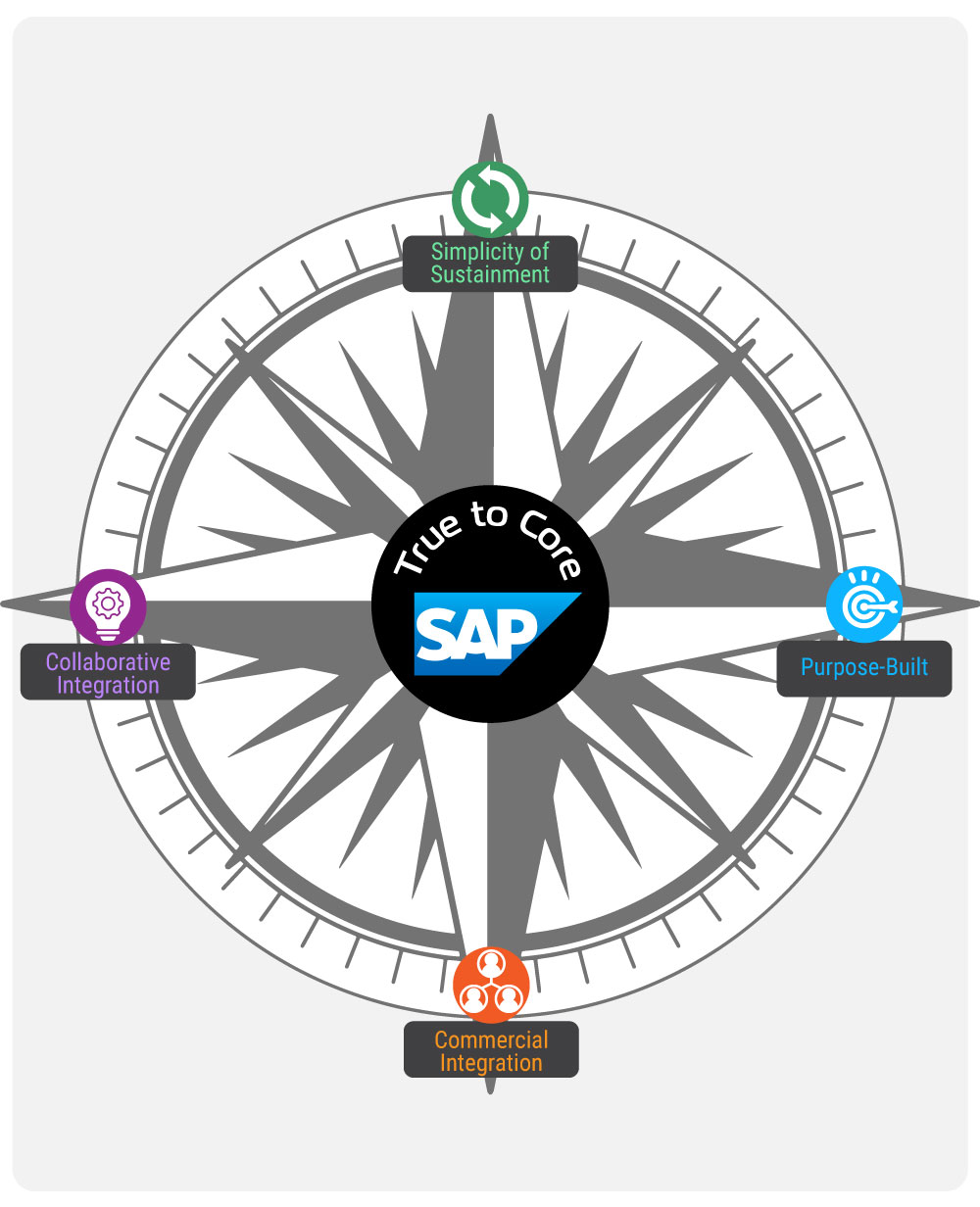 Simplicity of Sustainment: We strive for simplicity, aiming to ensure the solutions we provide are not only advanced, but also sustainable and straightforward. We endeavor to reduce over-reliance on specialized skills, promoting a more efficient and cost-effective operational environment.
Purpose-Built: Our purpose-built solutions are like custom paths charted for the Army's specific needs. This approach allows us to deliver not just any solution, but the right solution – one that enhances operational efficiency and supports mission success.
Commercial Innovation: Embracing the winds of innovation, we leverage commercially available technologies to bring the best of global innovation to the U.S. Army. By balancing novelty with proven performance, we equip the Army with cutting-edge, reliable solutions.
Collaborative Integration: Our belief in seamless integration and robust collaboration is the cooperative spirit that propels us forward. Our solutions not only align with the Department of Defense's established platforms but are also the result of the concerted efforts of our team of industry leaders.
True to Core: Staying true to our course, Task Force Telesto is committed to maintaining the core integrity of the systems we deploy. We preserve the transactional core's robustness with a COTS approach, thus simplifying software maintenance and minimizing technical debt.
Just as the compass needle consistently points toward the North, our core values and priorities constantly guide us toward our common goal: Transforming the operational landscape of the U.S. Army for a more efficient, innovative, and secure future.
Task Force Leads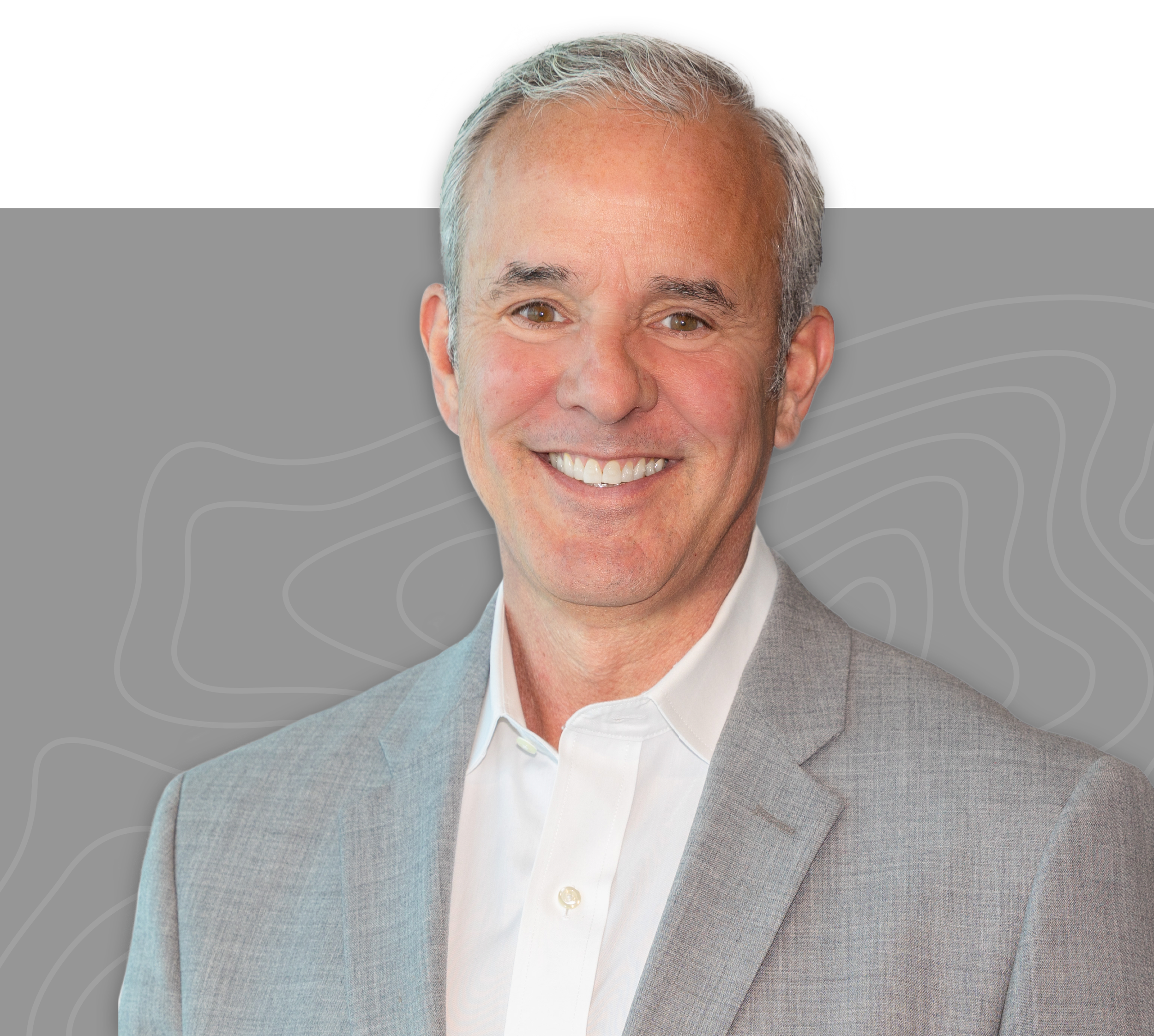 George Batsakis
Chief Executive Officer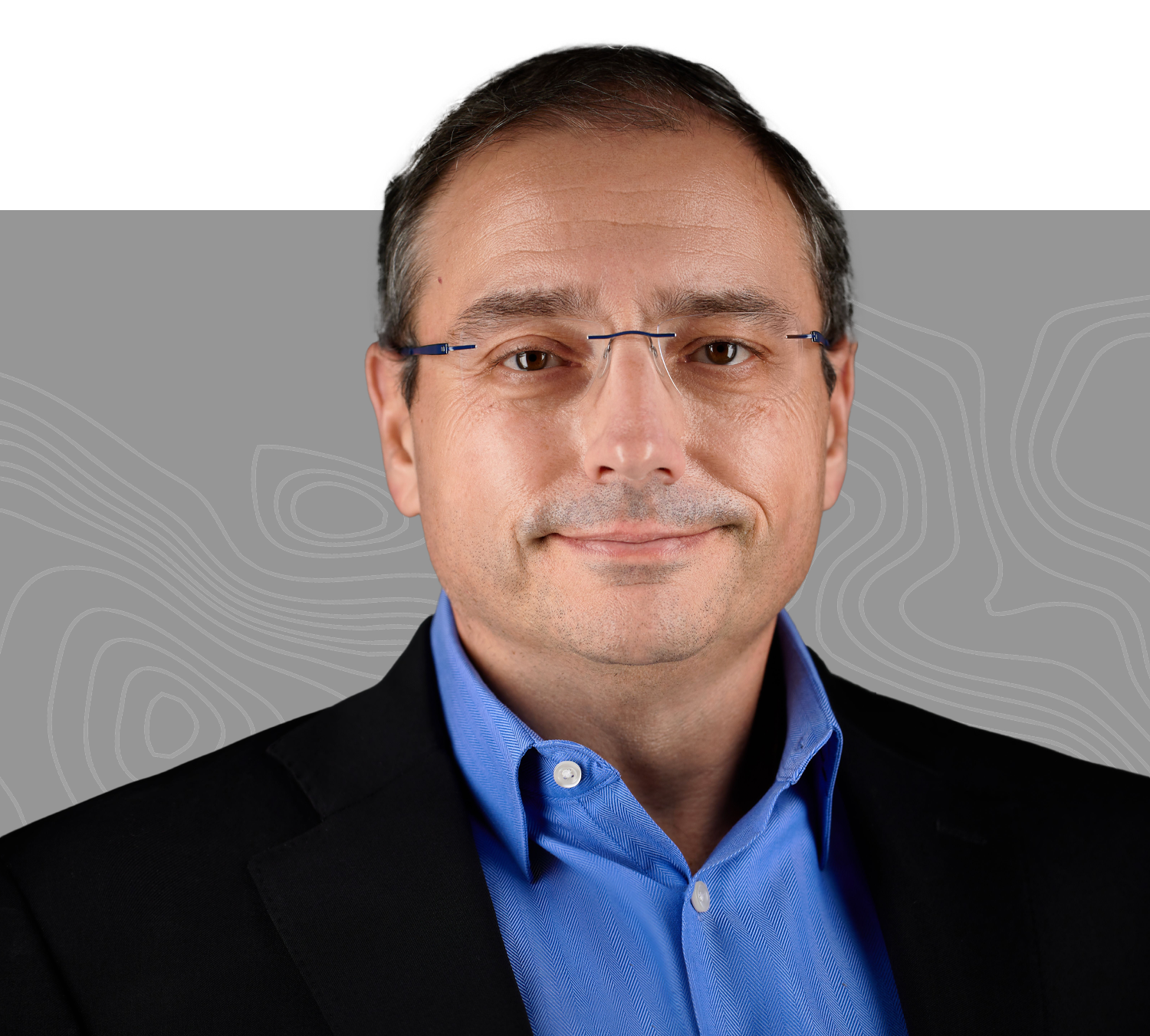 Gary Celli
SAP Solutions Programs and Delivery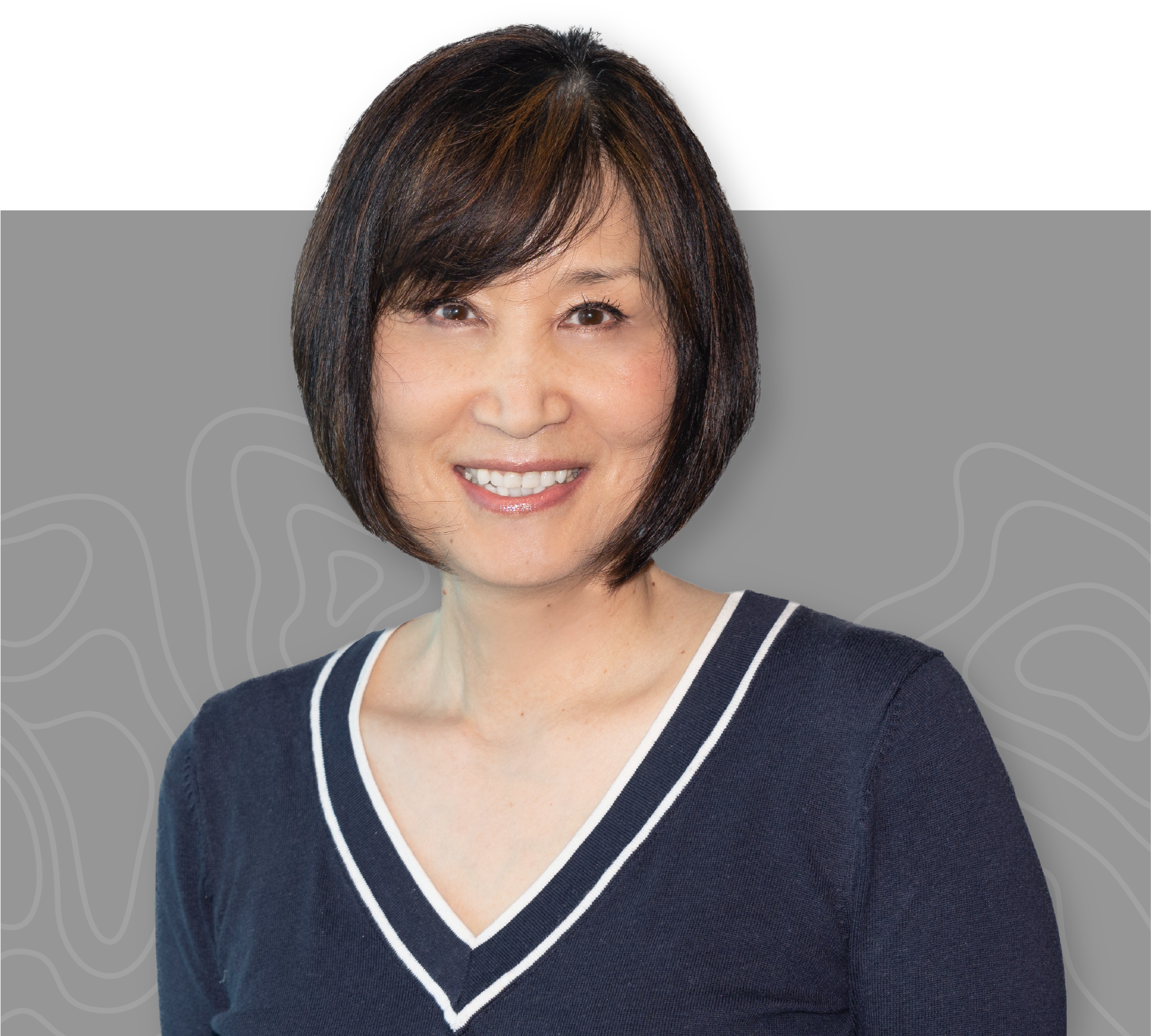 Lumi Noah
SAP Strategy, Programs and Delivery